Credit: co-written by Sameer
Listen to this post

(

experimental):
1. U
.S. SPRAYS RADIOACTIVE SUBSTANCES ON ITS OWN CITIZENS.
The cold war was a scary time for the U.S.A. At times they were almost on the brink of war. So, for the citizens, it was being continuously afraid that one day something bad was

gonna

happen. People would stare at the horizon as if expecting Soviet planes to be zooming by any minute. But what anyone did not expect was, that the government was doing a side business of its own, or what is called spraying the damn citizens with something called radiation-fucking-clouds.
Recently it has come into knowledge that the US army conducted
Ultra secret tests
as in tests not even its other groups knew about, on several cities during the fifties and the sixties.
The city worst hit
was, St Louis.

where

zinc cadmium

sulphide

was sprayed on thousands of ordinary citizens who just lived in the wrong damned country. At which point, we think the Govt.

agents

were laughing their heads off, while staring at some alien brought back from mars and watching the making of the fake moon landings.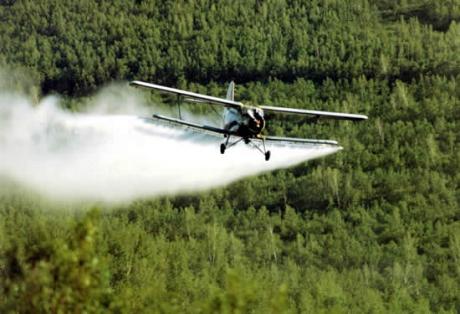 In downtown St Louis. The housing complex was home to more than ten thousand poor people of which estimated 70% no more than twelve. That is, the age when you think hormones are the only dangerous substances. The test

were associated

with a shady company called U.S Radium which had been held previously liable for the death of several young women.
The study was secretive for

reason

. They didn't have volunteers stepping up and saying yeah, I'll breathe

zinc cadmium

sulfide with radioactive particles," said Martino Taylor.
2. AUTHORITIES INJECT BLACK CHILDREN WITH RADIATION
The local

healthcare

officials approached 10 parents to treat their children for

dermatophytosis

, commonly known as 'Ringworm'. Instead of

given

the correct calibrated treatment, the children were injected with massive doses of radiation. This was done in an attempt to perfect radiation therapy. For the

tests these

children were used as guinea pigs. After the experiment several of

kids

had

untreatable

radiation wounds, in one case the skull of one child melted.
3. GOVERNMENT INFECTED PRISONERS WITH STDs TO TEST THEIR CURE
In the 1940s the U.S government had a slight problem. It was just the time of

boom

of STDs and since not many people went to get treated for STDs around that time, they

kinda

had a hard time finding people to test their new drug on. To solve this problem they just decided to go ahead and infect a bunch of prisoners from Guatemala with dangerous STDs. This was done without the consent or the knowledge of the prisoners.
For two years more than a thousand prisoners were infected with syphilis,

gonorrhoea

and chancroid. Only about 700 of them received any kind of treatment. And this was just testing for a drug. At the time when there was no cure for some of the diseases
4. DEPARTMENT OF DEFENCE SUBJECTS ITS OWN PERSONALS TO BIOCHEMICAL WARFARE
These tests were

codenamed

Project 112. The official explanation is that '

simulants'

replaced actual chemical and biological warfare agents in MOST of these tests. What they conveniently didn't mention the subjects was that the stimulants could also harm people, and they did. Over 7000 military personnel underwent these tests.
The project tested 33 actual harmful agents of which 17 could cause some serious damage or even death in the subjects in 60 different trials while the stimulants were only used in 4 trials. Also the stimulants are known to cause cancer in animals. More than 20 tests used lethal substances like nerve gas VX.
5. ARMY POISONS HALF THE WEST COAST FOR WEAPON RESEARCH
In

september

1950 an army vessel sprayed a huge packet of

serratia

particles into the air near SAN FRANCISCO for
seven days
. The bacterial cloud caused by

it

spread to Sausalito, Albany, Berkeley, Oakland, San Leandro, San Francisco, Daly City and Colma. 11 people caught hard to treat infection and one of them expired two months later.
For six days in late September 1950, a small military vessel near San Francisco sprayed a huge cloud of

serratia

particles into the air while the weather favored dispersal. Then the Army went looking to find out where it landed.

Serratia

is known for forming bright red colonies when a soil or water sample is streaked on a culture medium -- a property that made it ideal for the bio-warfare experiment.
6. PRISONERS SHOT WITH RADIATION IN THEIR BALLS
No, not these.
At Washington and Oregon state prisons, inmates were being subjected to organ specific radiation. The testicles of the inmates were fired upon by

Xrays

. The doctor conducting the tests conveniently didn't tell the inmates about the risks of the radiation treatment. As in he didn't mention it could cause

cancer so

as to not frighten the inmates.
Sources informed that the prisoners were
ill informed
about the pain and the damage that would be caused due to the radiation. The prisoners were lured by

money

offered by the program while thinking the procedure was safe. Just goes on to show how the Government can

bait

you with practically anything to get to your genitals.
So yeah, Governments can be pretty fucking cruel. Share this Government sponsored message and make your fellow citizens aware.